It was back in 2007 when the thought of opening a coffee house came to mind! The founder got his inspiration from Europe back in his study years and experienced the intense coffee culture that is being celebrated in that part of the world. Right after falling back to Bangladesh it was his only mission to get in that space. Back then there were almost no gourmet coffee houses present in the market. However due to many reasons that dream was on hold. It took him several years to be confident enough and having enough capital to open the doors to his flagship outlet named after 'KIVA HAN'. The origins of coffee culture is what drove the idea of re-creating a brand in the local scene and help grow coffee drinkers. In 2013 the long nurtured dream came to being and promises to serve countless happy moments in the coming years.
Our mission is to save the nation from ordinary coffee. Back in the days most people thought this was a noble yet hopelessly unachievable task. But every cup of our Kiva Han blend created since then has helped us in our quest. Now we're aiming to become the nation's favorite coffee shop, and yet another step closer to a world where bland, average coffee is consigned to history.
A drop of history in every cup
In Dhaka, a coffee shop owner's realization that people were missing out on the true taste of brewed coffee led to the founding of a flagship outlet in Gulshan-1, the city's commercial hub. Despite struggling to convince others of the potential, the shop aimed to help people appreciate the second most traded commodity in the world.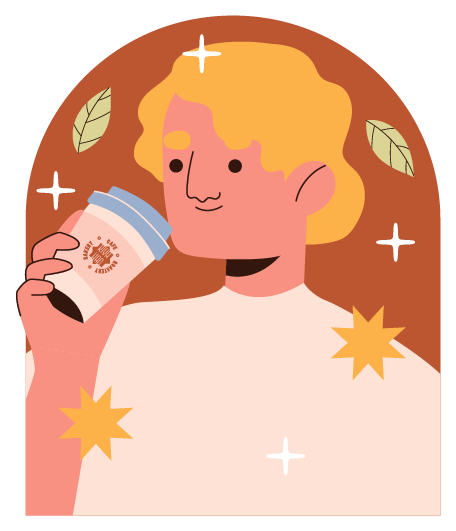 We want our coffee to leave a lasting impression on you, not our environment. That's why we do everything we possibly can to look after the communities we serve, and the world we live in.
Every little sip counts.
We take our environmental responsibilities just as seriously as we take our coffee. That's why 100% of the coffee we use to make our unique blend comes from sustainably grown beans sourced from Rainforest Alliance Certified farms.
The secret to making a great cup of coffee? A great coffee cup.
At Kiva Han we always source the finest ingredients, and that goes for our coffee cups too. Each one of our iconic recycleable cups is made using only certified sustainable pulp and vegetable, instead of oil-based, ink.
Join the winning team and become a franchisee of our top-rated brand today!